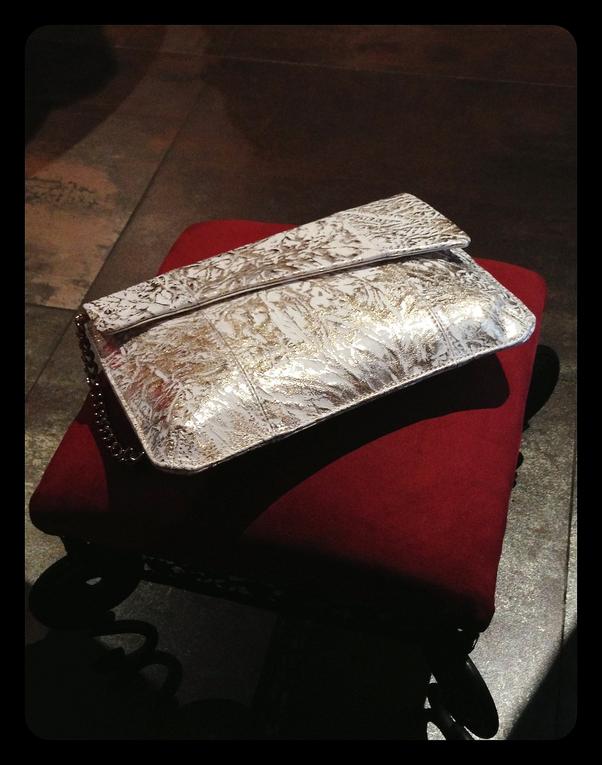 Just got back from a looong weekend in Puerto Rico soaking up the sun and eating some tasty food in Old San Juan.
Whether you're in OSJ for the sun, a wedding or a girls weekend, a great restaurant to try is Marmalade, a place justly famous for its insanely addictive White Bean Soup with truffle oil and pancetta "dust"... yes, pancetta dust.  Actually all the dishes were creative and delicious, but what I loved most were the little low stools alongside the tables for your handbag!  I'm such a sucker for handbag stools... so much better than those hooks some places put on the edge of the table.
Look how beautiful our ANGEL ISLAND clutch looks basking in the spotlight on her own luxurious red cushion-- such a star!
~K